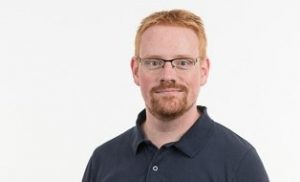 From historical Earth observations to integrated fire science – a melange from the Environmental
3rd June 2022 | 11:15 am – 11.35 am
Hans-Knöll-Straße 10, 07745 Jena, Germany
BGC Lecture Hall
Zoom: will be provided
Session 3 – From leaf to globe: understanding biosphere-atmosphere interactions with observations (Markus Reichstein, moderator)
3rd June 2022 | 10.00 am – 12.30 pm
Abstract
Before the advent of operational Earth observation programmes like Landsat in 1972 or the European Copernicus programme in the 2010s, early attempts to observe the land surface over large areas were motivated by land surveying or military surveillance. Images from early Earth observations are often buried in hidden boxes and storage rooms. Some of those treasures are already catalogued but not available as ready-to-use digital data. However, such historical images allow to look through the key hole into past land cover conditions with a very high level of spatial details. For example, historical aerial images or spy images from the former CIA "CORONA" programme cover large parts of the world before the 1970s with spatial details that cannot be resolved with the first Earth observation satellites like Landsat. However, deriving information from those images is a nightmare: images need to be scanned, we don't know where they are located at the Earth, the images are not georeferenced, and are only available as grey-scale images. Nevertheless, the Environmental Remote Sensing group at TU Dresden now started to raise those treasures. Based on a huge personnel effort, we are building a large archive of historical CORONA images to investigate changes in land cover for Saxony/Germany between 1961 and 1979. We develop and test various methods from deep learning in order to classify historical land cover. In the long-term, this research will provide novel information to study past changes in land cover, ecosystem dynamics, and ecosystem services. Furthermore, we explore those historical land cover maps to investigate changes in landscape structure and forestry. Thereby the aim is to better understand how such changes affect wildfire risks. Wildfire risk is commonly quantified based on meteorological indices of fire weather. However, vegetation or fuel properties and human activities are further drivers of wildfires that are not well represented in operational fire risk assessment systems as well as in global vegetation and Earth system models. While historical Earth observations help to understand historical changes in fuel conditions, the multitude of modern satellite instruments can be exploited for an integrative approach of wildfire risk assessment and dynamics. We are currently developing various approaches to quantify fuel and fire dynamics by integrating observations from diverse optical and microwave satellite systems. Among those developments, I present a novel global dataset of vegetation fuel moisture content, a new approach to estimate the vertical distribution of forest biomass, and a new satellite-based model to quantify the dynamics in fuel loads and fire emissions. Historical Earth observations and integrated approaches of fire modelling are the two ends of our research trajectory at the Environmental Remote Sensing Group at TU Dresden to better understand and to mitigate impacts of regional to global environmental changes.
Biography
Matthias is an environmental scientist and Junior Professor for environmental remote sensing at TU Dresden. Matthias studied Geography and Geoinformatics at the University Jena. He worked at the Max Planck Institute for Biogeochemistry, Department of Biogeochemical Integration from January 2011 to December 2015 and obtained his PhD from the University Jena and the International Max Planck Research School for Global Biogeochemical Cycles in June 2015. His PhD thesis was on analysing satellite observations and improving dynamic global vegetation models to investigate global trends in vegetation phenology, productivity and atmospheric CO2 dynamics. The PhD resulted in four publications, including one in Science. After the PhD, Matthias was a post-doctoral research associate with the Climate and Environmental Remote Sensing Group at TU Wien, Vienna, Austria.
Matthias joined TU Dresden in September 2019. At TU Dresden, Matthias' group conducts research and teaching on fundamentals, novel approaches, and applications of environmental remote sensing such as image analysis and deep learning for land cover classification, retrieval of ecosystem properties from optical and microwave satellite sensors, change detection, model-data integration, and integrated data analysis. Matthias is responsible for teaching remote sensing at TU Dresden for the BSc and MSc studies in Geodesy, Geography, Geoinformation, Cartography, and Forestry.
His main research interest is the development and application of optical and microwave satellite observations and related methods to quantify changes in land ecosystems and to understand their underlying processes, and the related feedbacks in the global carbon and water cycles and the Earth system. An additional focus is on linking Earth observation with process-oriented environmental models through model-data integration and machine learning approaches. His interest is in environmental processes such as vegetation phenology, productivity, biomass dynamics, carbon cycling, vegetation water dynamics, and drought effects. A major research topic is the satellite-based quantification and investigation of fuel and vegetation fire dynamics, including fire risk assessment and development of new approaches for global fire models and for estimating fire emissions.
Matthias is the principle investigator and a leading co-investigator of several research projects funded by the European Commission, European Space Agency, and from national or regional agencies. Several publications in the multi-disciplinary journals Science and Nature and in various disciplinary journals demonstrate the broad scope and depth of his research.