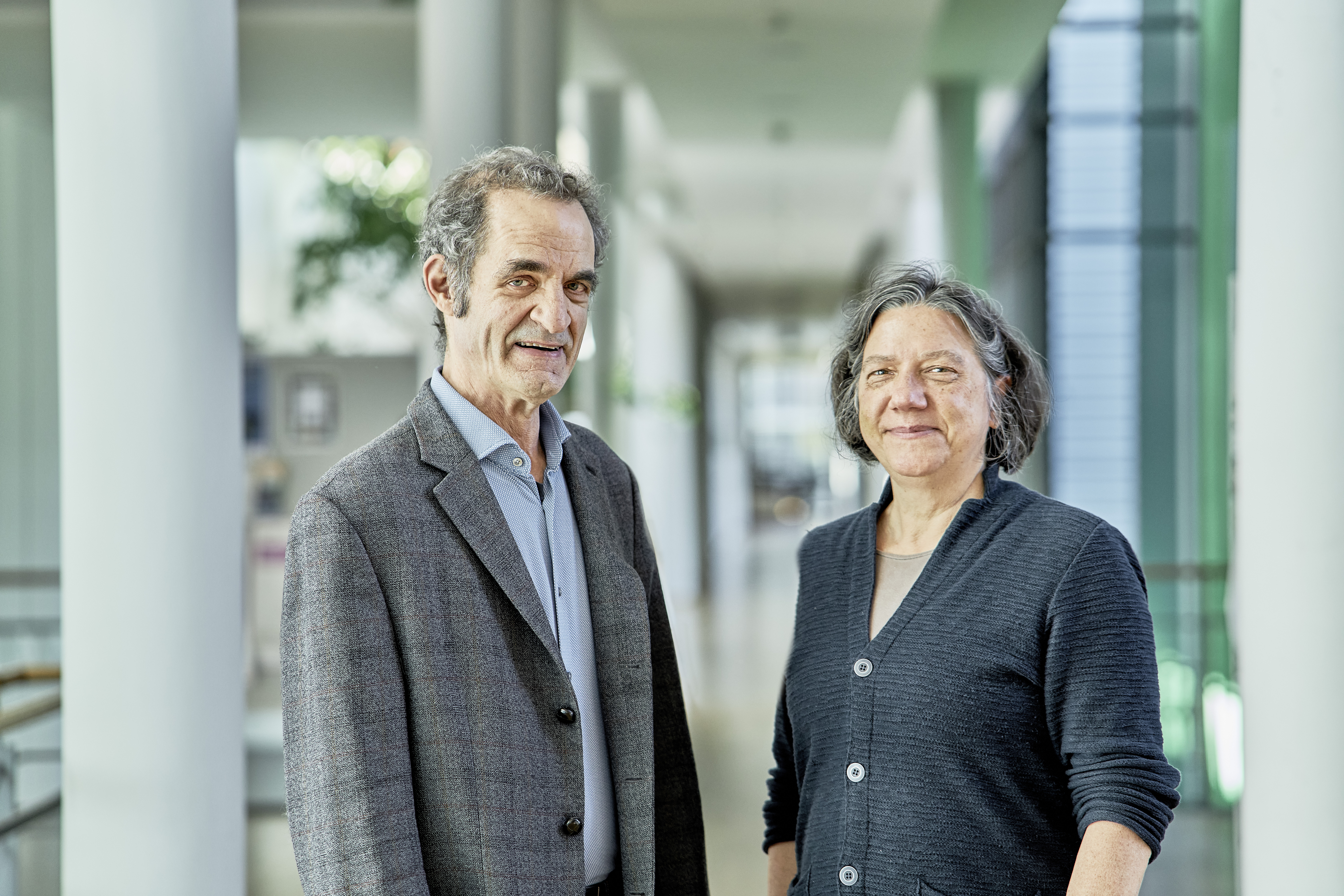 Dear Ladies and Gentlemen,
It has been 25 Years since the founding of our institutes'.
On this festive occasion, we cordially invite you to celebrate this anniversary with us.
Together with you, we would like to review the most significant moments in our institutes' histories and present an outlook for the future.
We will be happy to inform you about our current research activities in guided tours afterwards.
We look forward to welcoming you
Yours faithfully,
Prof. Susan Trumbore, PhD
Prof. Dr. Jonathan Gershenzon
Wednesday, 1st June 2022, 10.00 am – 4.00 pm
Venue: Abbe Zentrum: Lecture Hall, Hans-Knöll-Str. 1, 07745 Jena

PROGRAM
9.30 am | Reception 
10.00 am – 12.30 pm | Celebratory event

Moderation:
Prof. Susan E. Trumbore, PhD
Managing Director Max-Planck-Institute for Biogeochemistry
Prof. Jonathan Gershenzon, PhD
Managing Director Max-Planck-Institute for Chemical Ecology

I. Musical introduction
II. Welcome
Prof. Susan E. Trumbore, PhD
Managing Director Max-Planck-Institute for Biogeochemistry
Prof. Jonathan Gershenzon, PhD
Managing Director Max-Planck-Institute for Chemical Ecology
II. Address speech
Prof. Dr. Martin Stratmann
President Max-Planck-Gesellschaft
III. Welcome speeches
Anja Siegesmund
Thuringian Ministry for the Environment, Energy and Nature Conservation
Wolfgang Tiefensee
Minister for Economy, Science and Digital Society
Dr. Thomas Nitzsche
Lord Mayor City of Jena
Prof. Dr. Walter Rosenthal
President Friedrich-Schiller-University
V. Musical interlude
VI. Celebratory lecture
Prof. Dr. Antje Boetius
University of Bremen
VII. Perspectives
Prof. Dr. Sönke Zaehle
Director Max-Planck-Institute for Biogeochemistry
Prof. Dr. Sarah O'Connor and Prof. Dr. Martin Kaltenpoth
Directors Max-Planck-Institute for Chemical Ecology
VIII. Musical finale

12.15 – 1.30 pm | Reception in the foyer and lunch break

1.45 – 3.15 pm | Institute tours for guests and co-workers
3.15 – 4.00 pm | Snacks at the Max Planck Institute for Biogeochemistry