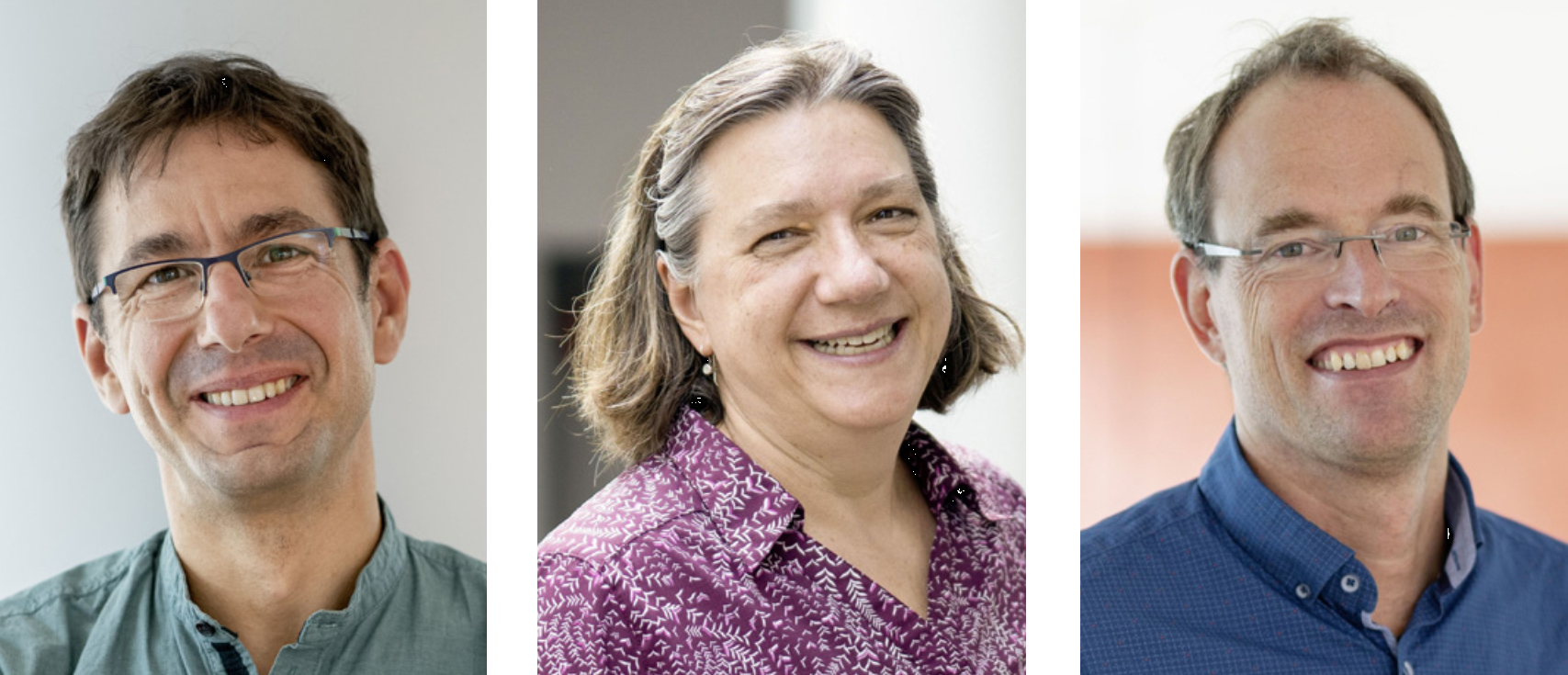 Dear Ladies and Gentlemen,
It has been 25 Years since the founding of our Institute in which the fundamentals and effects of biogeochemistry in the climate system were researched.
We cordially invite you to our scientific symposium at the Max Planck Institute for Biogeochemistry in Jena on 2nd and 3rd June 2022.
In four lecture blocks over two days, we will highlight various aspects of Earth system research, look back and present an outlook for the future.
There will be a garden party held at our institute on the evening of 2nd June.
A poster exhibition will round off the second day of the symposium on 3rd June.
We look forward to seeing you there!
Yours faithfully,
Prof. Susan Trumbore, PhD
Prof. Dr. Markus Reichstein
Prof. Dr. Sönke Zaehle

2nd June 2022: Symposium DAY 1  
Venue: Max Planck Institute for Biogeochemistry, Lecture Hall, Hans-Knöll-Str. 10, 07745 Jena
PROGRAM
9.30 am – 9.45 am | Word of welcome and seating (Susan Trumbore)
9.45 am – 11.40 am | Session 1 – Long-term observations of change (Martin Heimann, moderator)
  5′ Introduction by Martin Heimann
30′ Ralph Keeling (Scripps Institution of Oceanography): Keynote "Global carbon cycle dynamics as revealed by long-term observation time series"
20′ Sander Houweling (Vrije Universiteit Amsterdam): "The use of atmospheric measurements to help reduce global emissions of methane"
20′ Emanuel Gloor (Leeds University): "Recent Amazonian carbon cycle and climate trends"
20′ Dhanyalekshmi Pillai (IISER Bhopal): "Greenhouse gas budget of the Indian subcontinent"
20′ Jia Chen (Technical University Munich): "Novel approaches to identify and quantify urban sources and sinks of greenhouse gases"
11.40 am – 1.30 pm | Lunch break
1.30 pm – 3.30 pm | Session 2 – Processes shaping biosphere-atmosphere interactions (Susan Trumbore, moderator)
  5′ Introduction by Susan Trumbore
30′ Christiane Werner (Albert-Ludwigs-Universität Freiburg): Keynote – "Diversity in plant functional group responses drive ecosystem fluxes during drought and recovery"
20′ Nina Buchmann (ETH Zurich): "Greenhouse gas exchange of agroecosystems: fluxes, budgets and surprises"
20′ Christian Wirth (University Leipzig): "Where biogeochemistry and biodiversity meet"
20′ Claudia Czimczik (University of California): "Carbon Cycling in the Dark – Biogeochemistry during the Polar Night"
20′ Tim Eglinton (ETH Zurich): "Molecular currencies for constraining carbon cycle dynamics"
3.25 pm – 3.30 pm | Closing remarks first day by Susan Trumbore
4.30 pm until late | Garden party on the site of the Max Planck Institute for Biogeochemistry, Hans-Knöll-Str. 10, 07745 Jena
3rd June 2022: Symposium DAY 2  
Venue: Max Planck Institute for Biogeochemistry, Lecture Hall, Hans-Knöll-Str. 10, 07745 Jena
PROGRAM
10.00 am – 12.30 pm | Session 3 – From leaf to globe: understanding biosphere-atmosphere interactions with observations
(Markus Reichstein, moderator)
  5′ Introduction by Markus Reichstein
30′ Mathew Williams (University of Edinburgh): Keynote "From leaf to globe: understanding biosphere C cycling with observations and models"
20′ Sebastian Sippel (ETH Zurich): "Recent ideas in climate attribution – a potential avenue for carbon cycle research?"
20′ Coffee break
15′ Matthias Forkel (Technical University Dresden): "From historical Earth observations to integrated fire science – a melange from the Environmental"
20′ Christian Frankenberg (CalTech/JPL): "The global carbon cycle as seen from the vantage point in space"
20′ Diego Miralles (Ghent University): "Biophysical feedbacks and their role during droughts and heatwaves"
20′ Capstone: Anja Rammig (Technical University Munich): The importance of biosphere-atmosphere interactions in a changing climate
12.30 am – 1.30 pm | Lunch break
1.30 pm – 3.30 pm | Session 4 – Global Modeling and Feedbacks (Sönke Zaehle, moderator)
  5′ Introduction by Sönke Zaehle
20′ Kirsten Thonicke (Potsdam Institute for Climate Impact Research, PIK): Fire and functional diversity in global vegetation
20′ Matthias Cuntz (INRAE Nancy): "Global photosynthesis: the holy grail for land surface models"
20′ Lina Mercado (University of Exeter): "Integrating manipulation and modelling studies to improve climate response in ESMs"
20′ Ryan Pavlick (NASA Jet Propulsion Laboratory, JPL): Mapping Earth's biodiversity from space and understanding its role in the Earth system
30′ Gordon Bonan (Climate and Global Dynamics Laboratory, NCAR): Keynote via Zoom "Deforestation, climate change, and the making of Earth system science: a 25-year (and more) perspective"
3.25 pm – 3.30 pm | Closing remarks by Susan Trumbore

3.30 am – 5.30 pm | Poster presentation (Foyer) and finger food